Rasesh Shah (CEO)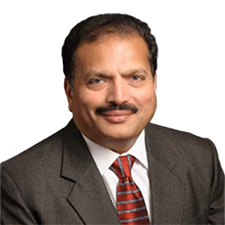 Rasesh (Rash) Shah is the CEO & Chairman of Boundary Rail and oversees all aspects of the firm's operations, including fleet acquisition, management, and customer service.  Rash previously served as President of the Rail Group at The Andersons (NASDAQ: ANDE) for over 20 years until his retirement in 2018. He started the Rail Group in 1989 and built a fleet of over 25,000 railcars, making The Andersons one of the ten largest operating lessors in North America. Additionally, he diversified the Rail Group into railcar repair shops, containers, locomotives and short-line railroads. Prior to founding the Rail Group, Rash worked in various capacities at The Andersons, which he joined in 1978. He started his career as a design engineer for Sargent and Lundy Engineers in Chicago, IL. In 2018, Rash received the Norman W. Seip Award for industry excellence.
Rash continues to actively give back to his community in a multitude of capacities, including as member and past Chair of the United Way Greater Toledo Board, current member and past Chair of the Mercy Health Foundation, current member of the Toledo Zoo Board, Member of the University of Toledo Foundation Board, member of the University of Toledo College of Engineering Visiting Board, past Chairman of The Owens Community College Foundation, past Vice Chair of the Toledo Regional Growth partnership, past member of the Business Advisory Council of Cleveland Federal Reserve, and past chairman of the Toledo Edison Consumer Advisory Panel.  He has also served on two for-profit boards, namely those of Lansing Trade Group and Iowa Northern Railway.
Rash received a BS in Mechanical Engineering, an MS in Industrial Engineering and an MBA, all from the University of Toledo, where he was recognized as a Distinguished Alumnus in 2007.  In 2019, Rash established the Shah Center for Engineering Career Development at UT's College of Engineering, which works with students on co-op opportunities as well as job placement upon graduation.
Suril Shah (President)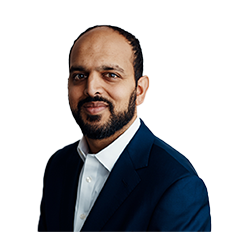 Suril Shah is a President of Boundary Rail and is responsible for investment strategy, deal sourcing and execution.  Suril is the CEO & Managing Partner of Riller Capital, a real estate investment firm with over $1.5 billion in assets under management.  Previously, Suril served as Managing Director and Head of U.S. Hotels at Starwood Capital Group, a real estate private equity firm, where he led Starwood Capital's U.S. Hotel Acquisitions team and U.S. Hotel Asset Management team with a portfolio valued over $11 billion. From 2016 to 2018, Suril also served as President of SH Hotels & Resorts, a hotel brand management company that operates 1 Hotels, Baccarat Hotels and SH Collection properties. After joining Starwood Capital in 2005, Suril spent four years in Paris as a member of the management team of Groupe du Louvre, which owned, managed and franchised more than 1,000 hotels throughout Europe, in addition to over a dozen luxury hotels. Suril received a BS in Management Science & Engineering from Stanford University.
Rishi Shah (President)
Rishi Shah is a President of Boundary Rail and is responsible for investment strategy, deal structuring and investor relations. Rishi is the Managing Principal of Chalkstream Capital Group, an investment firm with over $600 million in assets under management.  Since joining Chalkstream in 2006, Rishi has been responsible for all investment related activities pertaining to a global portfolio invested across a diverse collection of asset classes, including real estate, public and private equities, and venture capital. He currently serves on the boards of several asset management companies. Prior to joining Chalkstream, Rishi spent two years as an analyst at Starwood Capital Group where he was involved in real estate acquisitions totaling $6 billion. Rishi received a BS, summa cum laude, in Economics from the Wharton School of Business at the University of Pennsylvania.
Joe Schwallie (SVP)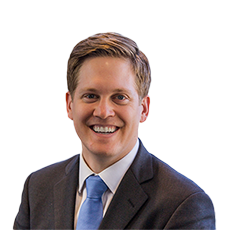 Joe Schwallie is the Senior Vice President of Acquisitions & Portfolio Management for Boundary Rail and is responsible for deal sourcing and execution, fleet management, operations and customer service. Joe previously served as Vice President of Structured Finance at Wells Fargo Rail where he managed secondary market operating lease buy and sell activity for the largest railcar portfolio in North America. Additionally, he was responsible for new originations and management of the capital lease portfolio, as well as relationship management with operating lessors and financial institutions. Prior to joining Wells Fargo Rail in 2015, Joe held various finance, accounting, and operations roles at both Macquarie Rail and CIT Rail, where he began his career in 2007. Throughout his career, Joe has negotiated and executed railcar purchase and sale transactions totaling $700 million and has been involved in railcar portfolio transactions of nearly $5 billion. Joe received a BS in Accountancy from Miami University and an MBA from Northwestern's Kellogg School of Management.
AllTranstek L.L.C. (Third-Party Fleet Management)
AllTranstek is North America's largest third-party, non-asset based provider of knowledge services to the rail sector. Boundary's principals have had a strong, long-term relationship with the management of AllTranstek, and Boundary utilizes AllTranstek's world-class fleet management services for all full-service leases.